April 2023
I'm really blessed to live in a town that is full of so many wonderful people with the gift of creating words and melodies that become great songs. Several of my good friends that I've met in a multitude of places have been able to make a living and create a nice life by doing such. One in particular, I met while playing golf at McCabe Golf Course several years ago and he has joined our regular weekly group. He's funny as heck and consistently cracks me up. He has been writing songs for decades and has a long list of hit records. By the way, in case you don't know the course, the Richland Creek Greenway goes around the entirety of 27 holes. It's about three miles in length.
As we were walking down the fairway, I asked him how much he enjoyed going to the mailbox. He said it was one of his favorite things to do since he's part of the generation that enjoys receiving nice royalty checks from writing all those songs. "Mailbox money" is what he lives for. I don't think he even knows what a paycheck is! Even though I rarely get a check in the mail, the metaphor rings true. There is really nothing better than getting "electronic mailbox money" in my checking account. Like my friend, I can't remember the last "paycheck" I received, but I do ing enjoy receiving commission checks on a regular basis.
In my book Castles & Moats, Chapter 28 talks about planning for your income in retirement. It features a story from an engineers' investment club luncheon, one at which I was asked to speak, and where I posed the following question: "Which would you prefer? A big pile of money or a monthly income that you couldn't outlive?" The engineers were a tough crowd to speak to and there were a lot of DIYers who were all concerned with getting the highest yields and returns on their investments, so obviously they wanted that big pile of money.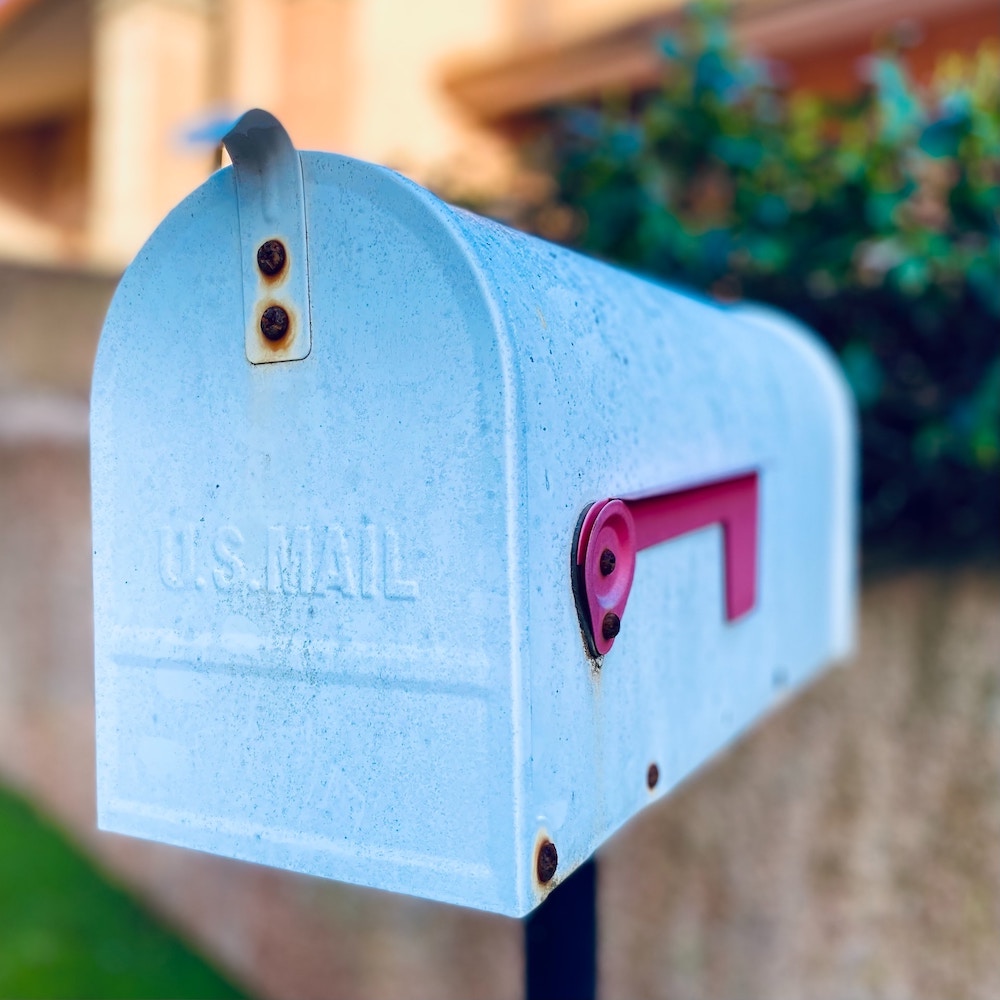 But how would you respond? Wouldn't you like to be like my songwriter friend and know that each month, your "mailbox" would deliver you a comfortable income you could not outlive? I recently had a client review with a couple that I've grown to be great friends with. She is very emotional about money, and worried greatly about the future. He, on the other hand, is as calm as can be. He listens intently, watches me when I'm drawing out financial strategies to show where things are today, where I feel things might be in the future, and making sure I incorporate as much "mailbox money" as I possibly can. It's far more efficient to plan with certainty than with hypotheticals.
I had their Social Security statements that showed when and where those guaranteed monthly checks would come into their lives. Also, we had taken some of their IRA dollars and put them into Guaranteed Lifetime Income strategies that not only grew with the market, but resulting in the income growing as well. They were on track to hit specific numbers whenever they chose to start using them.
Some of these strategies are frowned upon by the "financial entertainers" and advertisers of financial advice. However, when I "stress test" these strategies for my clients, they see the value in what we are doing and understand why we are doing it. For these particular clients, once we determined when we would start taking income (AKA distributions) from those income strategies and their individual Social Security accounts, the number was more than they realized. Because we had planned for this years ago, for the rest of their lives, they will be receiving a significant amount of "mailbox money." In fact, it represents almost 80% of what they are earning now! That's a great result in my opinion. It might not be your result, but I won't know until I meet you and learn more about your personal situation.
AND (and this is a big "and"), I haven't even calculated taking income from their other investments, retirement accounts, ROTH IRAs, 401(k) plans, etc. They plan on working at least another five years, and are both contributing as much as is practical to those accounts. The balances for accumulation and distribution at this point are completely unknown. All I know is that because of the planning we did today, their mailbox will be their best friend as they age into their 70s, 80s, 90s, and even into their 100s. (Her mom lived to the age of 96!)
This isn't rocket science, but many years of knowing how all of the financial products are structured and how they work together in concert to make an impact in the lives of my clients. As one of my friends in the business says: "We confuse returns and results. We don't know what returns can be, but we certainly know results. Returns can make you broke; results help you live."
In Castles & Moats, there are 31 chapters backed by 40 years of experience. Everything I blog about references back to this book. I would be honored if you would get a copy for yourself and maybe another for someone you care about. Of course, there's always my continuing offer of a free Starbucks latte so that I can meet you and see what results I can create for you.
Let me help you make your mailbox your best friend!
Happy spring,
Brian
**Examples are intended for illustrative purposes only and may be not indicative of your situation. Individual results may vary.
Securities and Advisory services offered through Madison Avenue Securities, LLC. Member FINRA/SIPC, a registered investment advisor. Past market performance is not indicative of future performance or success. It is not possible to invest directly in an index.
www.brokercheck.finra.org